Pop-up Exhibition at The Ballery – Berlin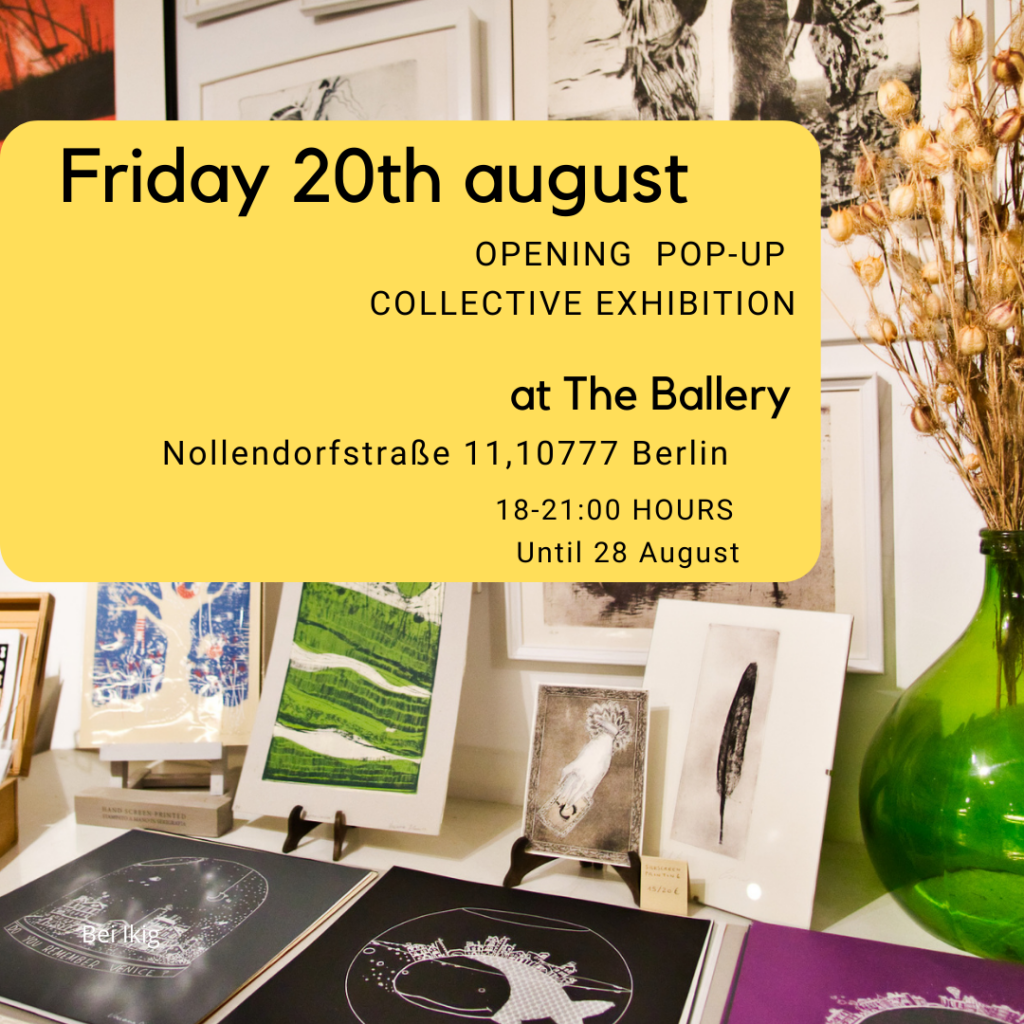 "The Ballery invites you to an artist reception and the preview of our second pop-up art exhibition of the summer. This exhibition will feature the works of Berlin based artists. There is no theme to the exhibition.
Artist have been asked to present works that best introduce their artistic vision and practice. Every summer in a series of short pop-up style exhibitions, The Ballery invites new artists to share their works with new audiences."
Opening hours:
Vernissage/Opening: 20th August 18hr – 21hr

Saturday 21st August 13hr – 19hr
Saturday 28th August 13hr – 19hr
or make an appointment for all other times.
All artworks will be featured in the Ballery online store. Visit the store and the artwork at this link: https://theballery.com/shop/
Particpating artists:
Amrita Dhillon
Andrea D'Angelo
Anja W
Callum Leo Hughes
Camille Schaeffer
Camille Theodet
Candy Bassas
Cecilia Lo
Clara Saak
D.Jozef Chroscinski
Elisabeth Mochner
Emeline Mottais
Emmanuelle Wilhem
Ernst van Hoek
Florian Tenk
Gawie Joubert
Gerrit Astor
Javier Benito
Lucas NGO
Hannah Lansburgh
Magdalena Piech
Maria Rapela
Marta Straskas
Max Stedfield
Rolf Czulius
Sabrina Bartolozzi
Tan Kadam
WiNTERFiELDT
Zeno Spyropoulos
Zinghoi, Wong