Exhibitions in Berlin: "Affordable Art Market" 21-22th May
On the weekend of May 21-22, 2022, the "Affordable Art Market" will take place for the second time in Berlin. The art fair is coordinated by Sofia Nordman and Jose Contreras Aguado who are also artists and have their workshops located in the spaces of Monopol Berlin. This space is a old distillery, converted into a cultural, event and performance space, in addition to hosting artists' workshops, food services, technology and sustainability spaces.

If you want original gifts for special people or you like to invest in art, "Affordable Art Market" emerges as a proposal to bring the public closer to the work of more than 100 artists based in Berlin. The price of the works varies from 10€ to 650€.
About 110 national and international artists will be showing their work at this fair and you will be able to take home a unique work.
About some of the participating artists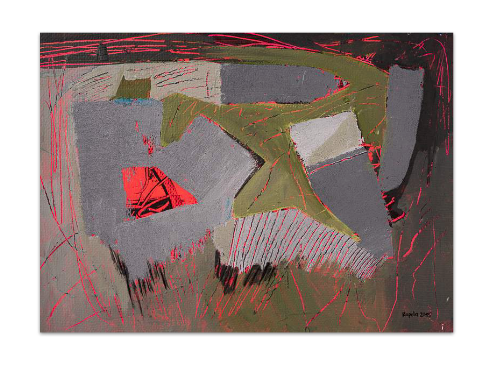 I will also be exhibiting some acrylics on paper that I like very much in 29,7 x 42 cm format and that I have made in different periods. These works correspond to the alone together serie and other searches of varied forms, colors and expression.
Among the artists I know, there will also be the Galician writer Mara Mahía with her Maragramas and the Argentinean painter Duna Rolando.
I asked Duna what she will be exhibiting and she told me that she will be exhibiting works from 2 different series. One about the autobiographical portraits of her childhood painted on some sheets that she managed to keep from her family and that served her to inquire about childhood and family memories.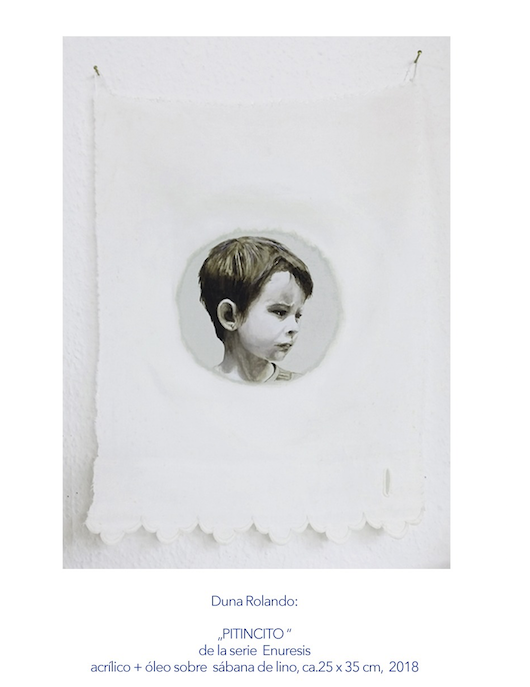 The second series are 5 small paintings on canvas, original works that were used to illustrate Samantha Schweblin's book "La respiración cavernaria".
Among the images are the hands of Lola – the main character of the book – and a pot of aloe vera cream, both images have important meanings for Duna in her reflection on the women in her family.
On the other hand, I asked Mara about what she planned to exhibit and she told me that she will exhibit a series of Maragrams, a series that she has been producing for years with typographic stamps on paper and that she defines as follows:
"Maragrams are an exercise in prestidigitation. They arise from my determination to juggle with graphemes, to change their course to discover a new world". Then she says: "Maragrams show that words have souls, that inside them there is a certain natural origin, a nervous system of invisible relationships that connect any variation of their letters. When I string together "maragrams," I shake up established concepts and I am happy."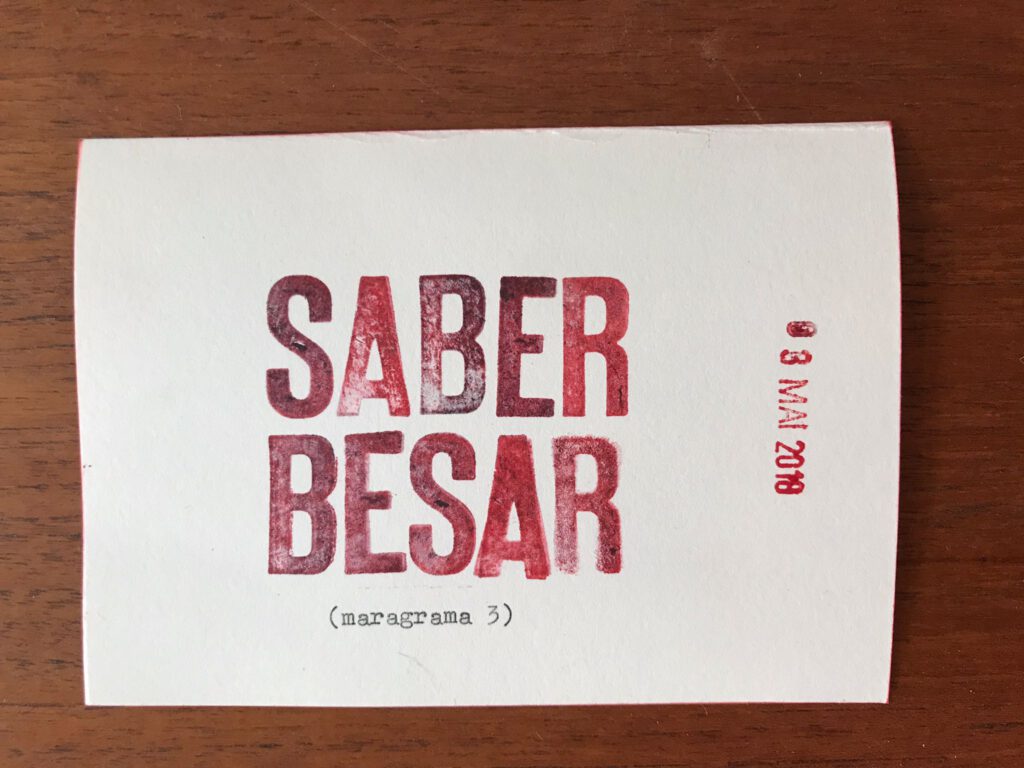 You will also be able to see the work of 100 other artists.
Information
Date: May 21st and 22nd 2022
Between 12:00 noon and 8:00 p.m.
Place: Monopol Berlin
Provinzstraße. 40-44
13409 Berlin

More info and registration on BAAM's Instagram @baam.berlin